Self-Efficacy Research Strategies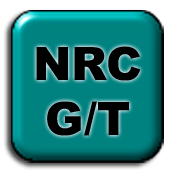 Click for an Introductory Video Clip (this clip requires about 60 seconds to load).
This material was created for the Increasing Academic Achievement Study conducted by The National Research Center on the Gifted and Talented (NRC/GT) at the University of Connecticut. The NRC/GT developed five intervention strategies, and this intervention on Self-Efficacy was one of them. Throughout this website we will alternate between "he" and "she" when referring to a student to avoid gender inequity.
This website contains background information and specific strategies that educators can use to increase their students' self-efficacy.
This self-efficacy material was developed by Dr. Del Siegle at the
Neag Center for Gifted Education
at the University of Connecticut.
It may not be reproduced or distributed beyond this website.
Click Here to Begin Learning About Self-Efficacy
Principal Investigators
Del Siegle and Sally M. Reis
Study Design Team
Del Siegle, Sally M. Reis, and D. Betsy McCoach
Intervention Development Team
Del Siegle, Sally M. Reis, D. Betsy McCoach, Meredith Greene, and Ric Schreiber
Study Implementation Team
Del Siegle, Sally M. Reis, Becky Mann, Michele Moore, and Scott Davie
The National Research Center on the Gifted and Talented
Neag School of Education – University of Connecticut
2131 Hillside Road Unit 3007
Storrs, CT 06269-3007
© 2000 Del Siegle